Network Newswire
Current news directly from Network locals.
Fire Prevention Week Open House
09/15/21 - IAFF Local 1164
It was a beautiful Saturday to have our annual Fire Safety Open house. Glad to see everyone having a good time. We look forward to doing this again.
September tee shirts
09/05/21 - IAFF Local 1164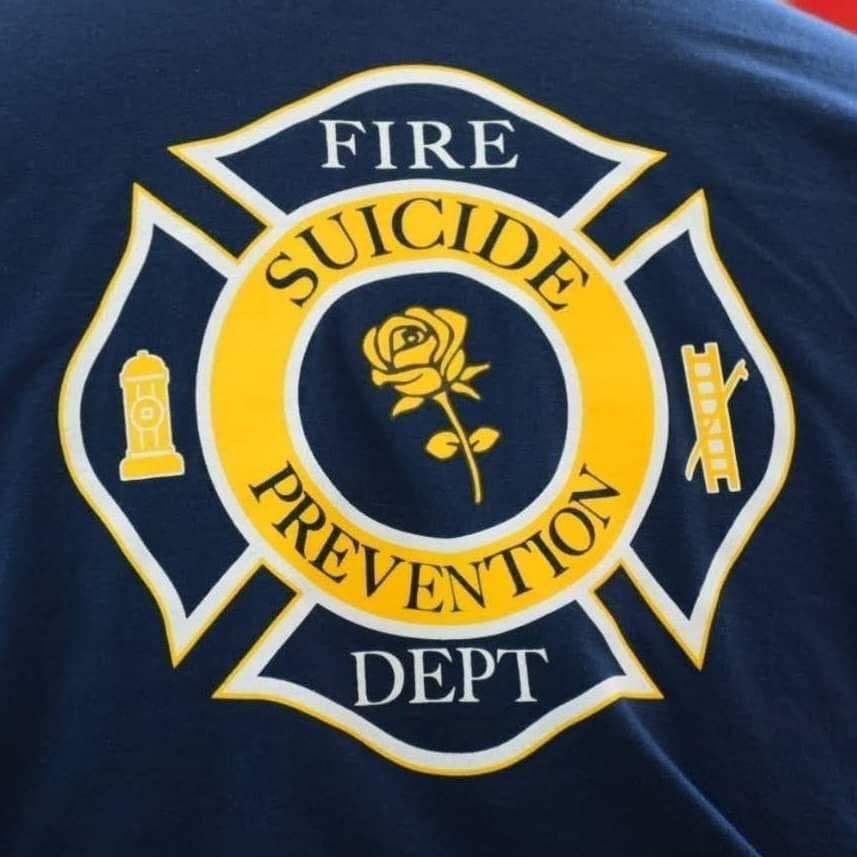 September is National Suicide Prevention Month. The Yellow Rose Task Force is committed to reducing the stigma associated with reaching out for emotional support and care throughout the fire service. For the month of September the LFD will change its duty shirts to the Suicide Prevention tees.
Notice of September 2021 General Membership Meetings
09/01/21 - Detroit Fire Fighters Association
Farmington Hills will make tax request renewal for police, fire in November
08/18/21 - Western Wayne Co. Fire Dept Mutual Aid Assoc.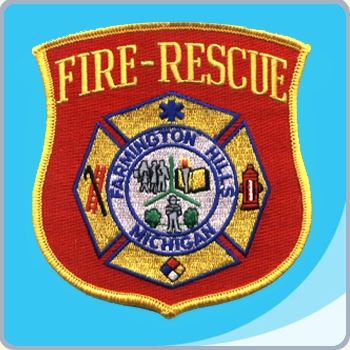 Farmington Hills will make tax request renewal for police, fire in November Shelby Tankersley Hometownlife.com Farmington Hills' police and fire departments get about a third of their funding from two tax levies. The city is asking voters to renew one of those collections in November. On July 26, city council approved a Nov.
36 units destroyed when fire tears through 3 buildings at Westland apartment complex
08/18/21 - Western Wayne Co. Fire Dept Mutual Aid Assoc.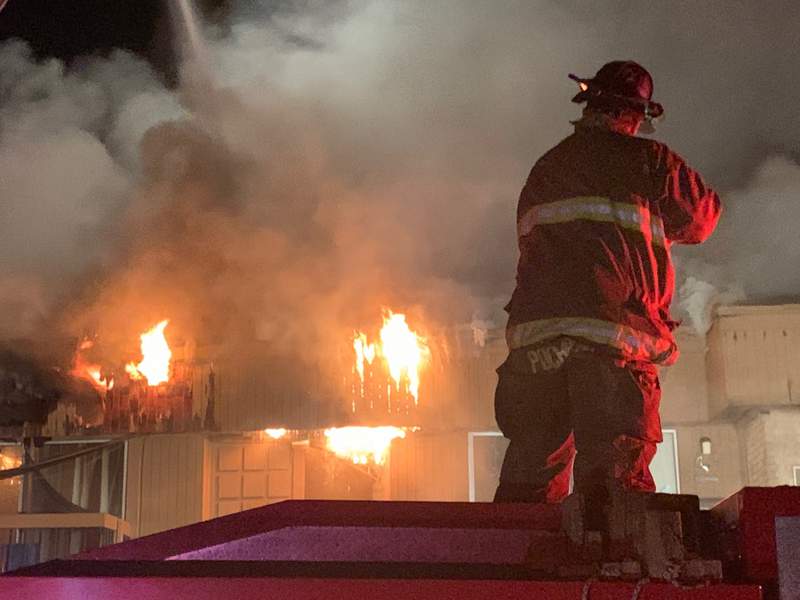 Fire officials say no residents injured Westland Fire WESTLAND, Mich. – Officials said 36 units were destroyed overnight when a fire tore through three buildings at a Westland apartment complex. Westland fire officials said the Westwood Village Apartments near Joy and Hix roads caught fire around midnight Wednesday into Thursday.
TOUCH-A-TRUCK 2021
08/10/21 - IAFF Local 1164
Mark your calendar for the return of the Livonia AM Rotary's Touch A Truck on Saturday, Aug. 28 at Greenmead Historical Park! The event runs from 8:30 a.m. to 2 p.m. There is a special Quiet Time (no horns) from 8:30-10:30 a.m. There is a suggested $2 donation to charity per vehicle for parking. NEW THIS YEAR: Climb into a Vietnam era Huey H-1 Greyhound!! Visit LivoniaAMRotary.
Highland Games
08/08/21 - IAFF Local 1164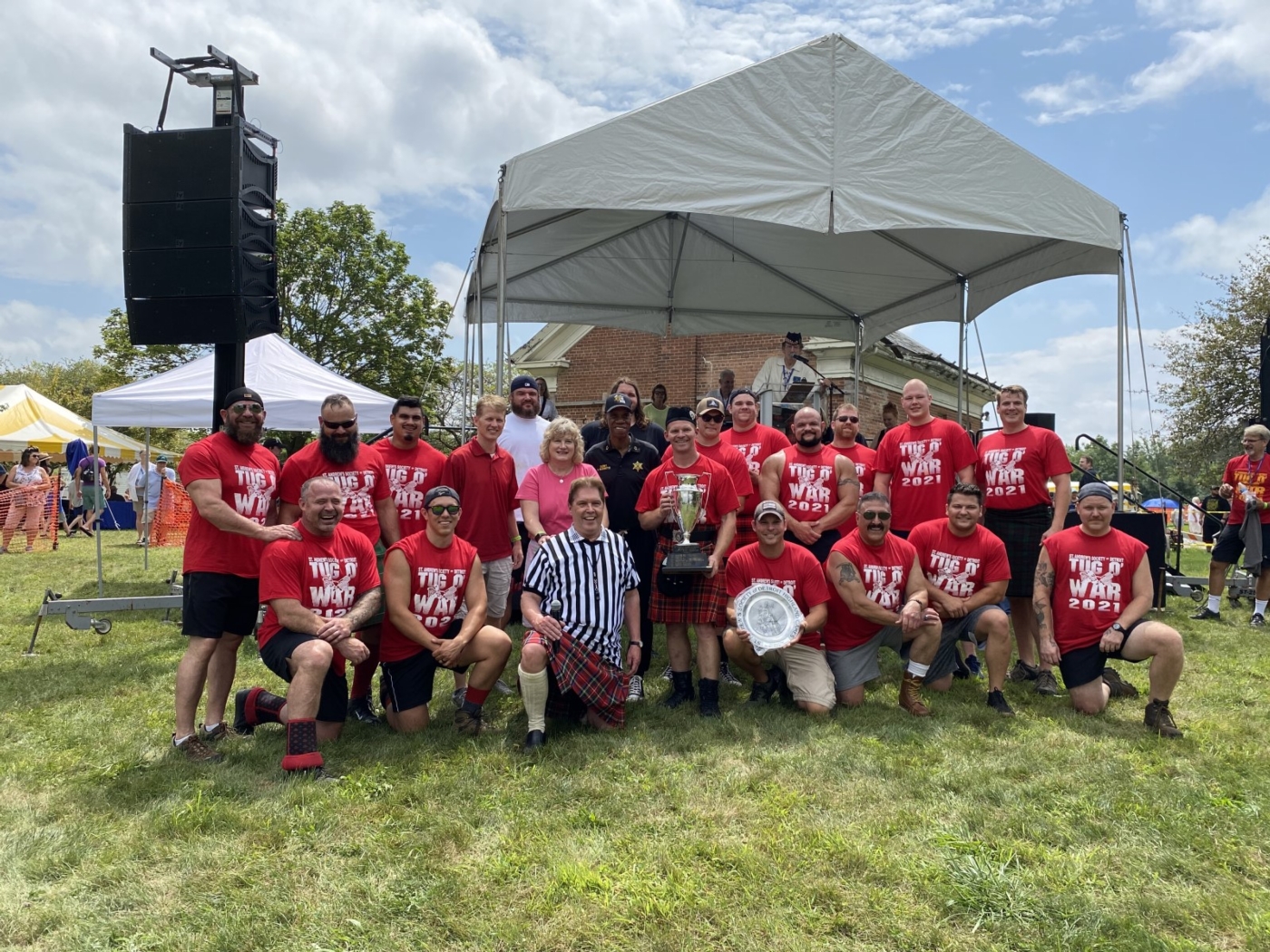 Highland Games Tug O' War Results. LFD brought home the trophy for the first time since 2008 today! We had the Army first and defeated the U.S. Marines in the finals for first place. Thanks To: Captain Vaquera Eng.
Fire destroys plans for parties, showers at Canton's Cady-Boyer Barn
07/24/21 - Western Wayne Co. Fire Dept Mutual Aid Assoc.

Canton Township's historic Cady-Boyer Barn was slated to be the perfect setting for graduation parties, baby showers and other events in 2021. Years in the making, a new nearly $300,000 pavilion with restrooms was supposed to make the Preservation Park barn an even more popular venue for special moments and charmed memories that nodded to the township's agricultural past.
Livonia First Responders Foundation
06/17/21 - IAFF Local 1164
Livonia Police Department's Chief Caid, Livonia Fire & Rescue's Chief Heavener and AlphaUSA's Chuck Dardas talked about the new Livonia First Responders Foundation. Watch the interview with Dan West, President of the Livonia Chamber of Commerce. Tickets are available at the Chamber, Livonia Parks and Recreation and the Treasurer's Office at City Hall! https://fb.
Fire chief: Fourth Canton station needed to keep response times down
05/05/21 - Western Wayne Co. Fire Dept Mutual Aid Assoc.

Canton Township's decades-long growth spurt has created a need for a fourth fire station, Director of Fire Services Christopher Stoecklein told the township's board of trustees during an April 20 study session. Just weeks after the unveiling of the township's newly-renovated Fire Station No.
Anniversary of Kreski LODD
04/18/21 - IAFF Local 1164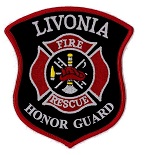 Today marks the 38th anniversary of the death of Fireman Gary "Star" Kreski. Due to the recent COVID uptick as well as other factors, the decision was made to hold a small memorial ceremony today. Chief Heavener and members of the LFD Honor Guard Team placed a wreath at Gary's marker in Nehasil Park.
Novi woman dies in early Monday condo fire
04/14/21 - Western Wayne Co. Fire Dept Mutual Aid Assoc.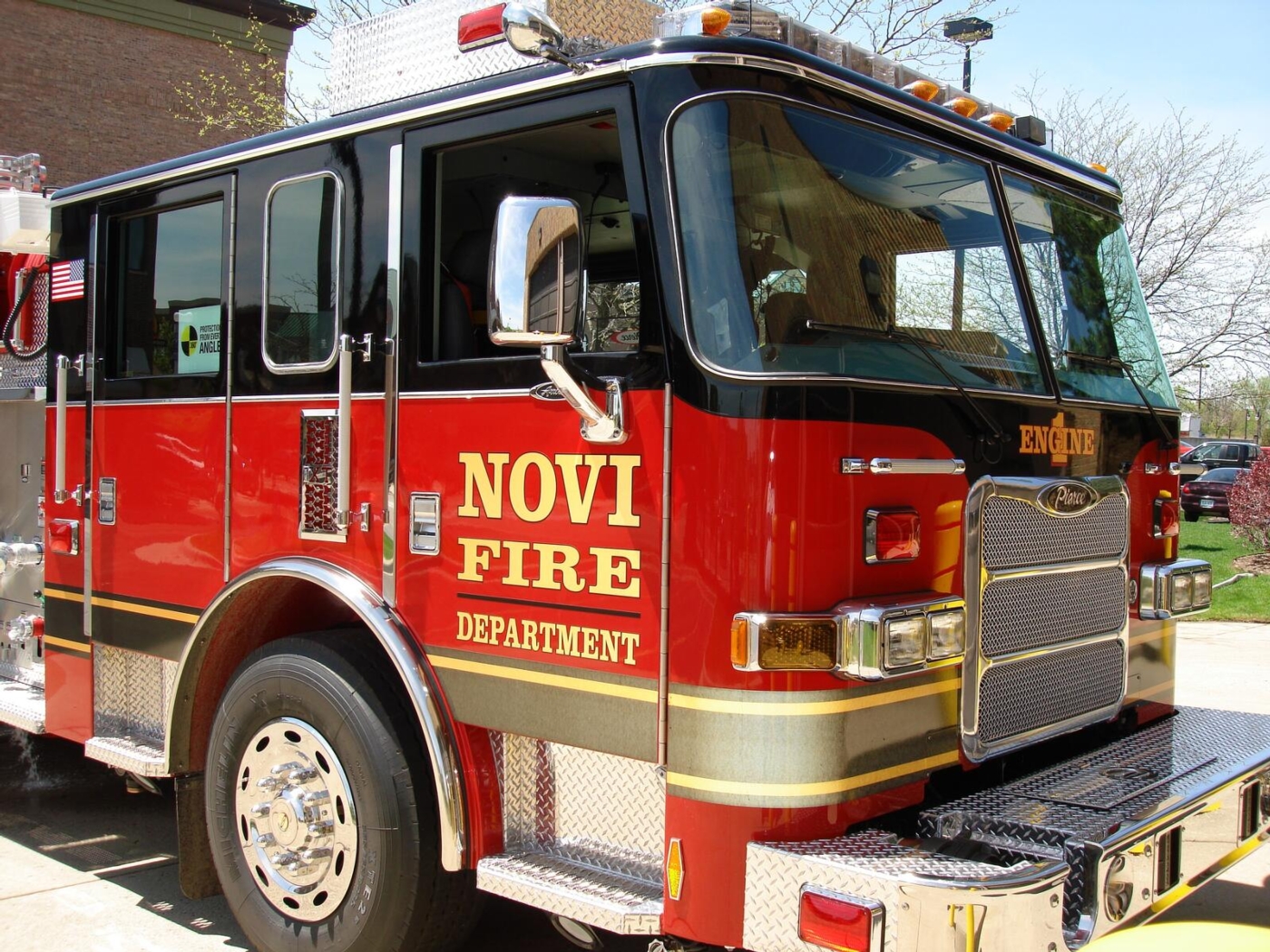 A Novi woman and her two small dogs died in an early Monday morning condo fire along East Glen Haven Circle. Fire Chief Jeff Johnson said firefighters went to the Country Place Condominiums northwest of Meadowbrook and Eight Mile roads after a 911 call was made at 2:06 a.m. on April 5. They saw smoke and flames through the front window.
Take a look inside Canton's new $6.5 million fire station on Warren
03/23/21 - Western Wayne Co. Fire Dept Mutual Aid Assoc.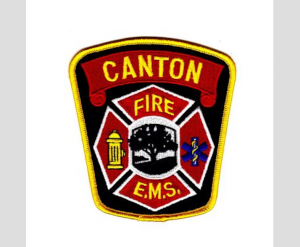 Canton Township officials gathered at the new Fire Station No. 2 for a ribbon-cutting ceremony on Thursday, March 11, 2021. Susan Vela |Hometownlife.com Canton Township's new Warren Road fire station has quick-moving doors that are a favorite feature of Chief Christopher Stoecklein's because of their local maker: International Door.
New House Members
02/27/21 - MPFFU
#VaccinateLivonia
02/26/21 - IAFF Local 1164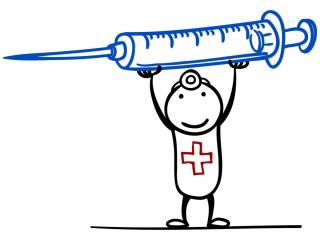 We are so grateful to our City of Livonia leadership and employees, our Livonia Fire & Rescue firefighters and paramedics and our Livonia Police Department and Community Emergency Response Team (CERT) volunteers for their support and dedication! Our #VaccinateLivonia initiative would not be possible without them.
Livonia operates city-run COVID-19 vaccination clinic
02/26/21 - IAFF Local 1164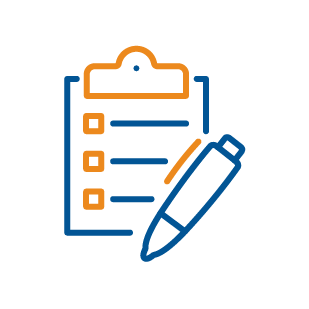 LIVONIA, Mich (WXYZ) — It's day three of vaccinations at the Livonia Civic Park Senior Center, and those with appointments are getting in line to get their shot. "Oh we're excited," said Livonia resident Ilene Suchora. "We're excited. We've been waiting for it.
Customer, firefighters use CPR to rescue Livonia man, 57, at car wash
02/13/21 - IAFF Local 1164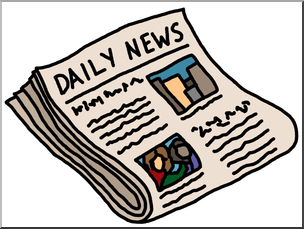 Livonia police discovered another hero when they were dispatched to a Plymouth Road car wash earlier this month. According to a police report, officers were dispatched to the 33905 Plymouth Road car wash the afternoon of Jan. 9 because of a medical emergency in progress.
Farmington Hills firefighters respond to Kendallwood Drive fire
02/03/21 - Western Wayne Co. Fire Dept Mutual Aid Assoc.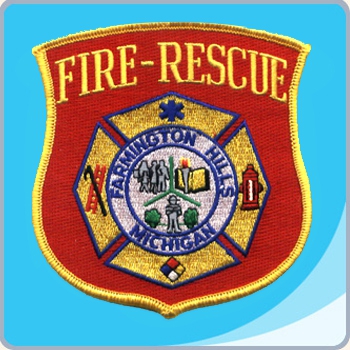 Some Kendallwood Drive residents were sleeping when they smelled smoke in their Farmington Hills home early Saturday morning, according to fire officials. They were able to call 911 and escape the one-story home by jumping out of a bedroom window and not sustaining any injuries.
Fire destroys SMART buses in Westland
02/03/21 - Western Wayne Co. Fire Dept Mutual Aid Assoc.

An ongoing electrical issue apparently sparked a Monday morning fire that damaged six SMART buses stationed outside Nankin Transit in Westland. Westland officials reported on Facebook that the fire department received several reports that multiple buses were on fire in the 32150 Dorsey St. parking area.
Do you have a fire in you?
12/10/20 - IAFF Local 1164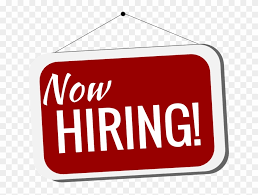 The Livonia Fire Department is hiring! Be a part of the tradition and the community. Visit www.LivoniaFire.
IAFF 8th District Leadership Drill
11/24/20 - MPFFU
New IAFF president
11/24/20 - West Bloomfield Professional Fire Fighters Union
Oct 12 2020 Special Board Meeting to Endorse IAFF Candidates
10/13/20 - MPFFU
Livonia Fire Department one step closer to sponsoring high school fire cadets
10/07/20 - IAFF Local 1164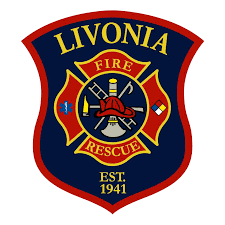 Fire departments don't get the recruits they used to. To boost their workforce, the Livonia Fire Department is sponsoring high school students to dual-enroll at Schoolcraft College and become cadets with the department. "We've been pretty low on our staffing for many years," Sr. Captain Robert Jennison, the department's training officer, said.
MPFFU Endorsements
10/01/20 - MPFFU
Michigan Professional Fire Fighters Union Endorsements The MPFFU Executive Board has finalized our list of endorsements for the November 3rd General Election. We believe these candidates will best support our firefighter issues. Please give these candidates your consideration when you vote.