Labor Headlines: (Updated Every 60 Minutes from Labourstart)
Upcoming Events

MPFFU Committee Meetings
Jun 02, 2015
Lansing Radisson

MDA Boot Camp
Jun 15, 2015
TBD

IAFF Redmond & EMS
Aug 24, 2015
Baltimore (National Harbor)

MPFFU Committee Meetings
Sep 08, 2015
Lansing Radisson

MPFFU Ex. Bd. Meeting
Sep 09, 2015
Lansing Radisson Hotel
| | | |
| --- | --- | --- |
| | Contact Elected Officials! | |
| | | |
| | | |
Fire Fighters Assistance Program

Confidential FFAP Hotline: 1.888.731.FIRE Available 24/7

Free CONFIDENTIAL telephone assistance for MPFFU members, retirees, and their families

Get answers to your questions and concerns.

Find resoucres for information, treatment, and support.

Know your conversation is confidential.

Get referrals to quality professional care.

Click here for a recent article about suicide in the fire service.
| | | |
| --- | --- | --- |
| | IAFF HEADLINES | |
| | | |
| | | |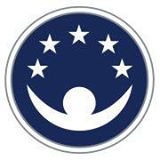 American
Addiction
Centers
Michigan Professional Fire Fighters Union

Copyright © 2015.
All Rights Reserved.

Powered By UnionActive